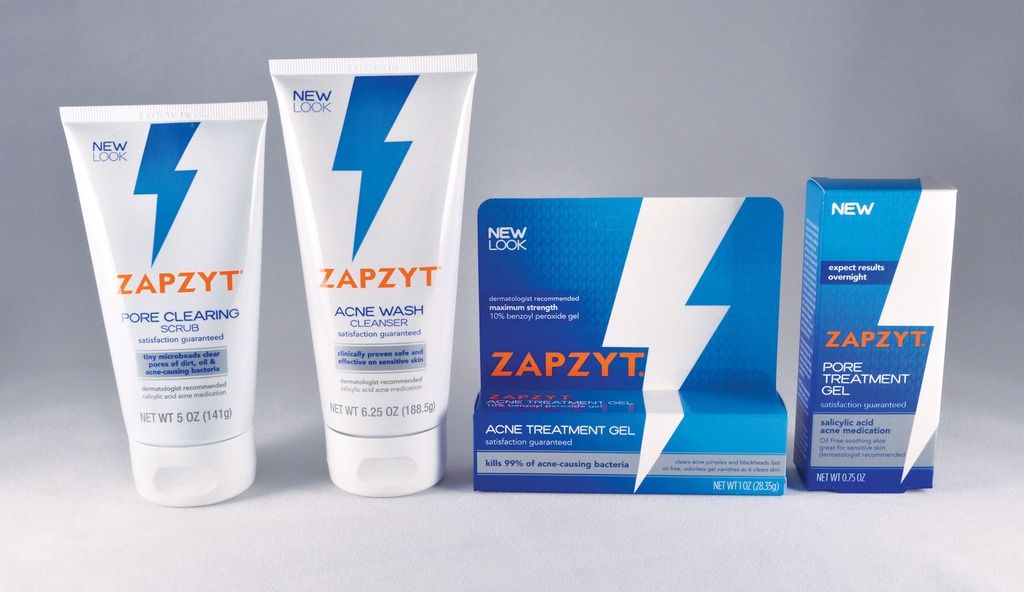 ZAPZYT Acne Wash Cleanser – After a week of using this product I am very happy with the results. Around this time of year I tend to break out, even at the age of 24. I blame it on the heat, humidity, sweat . . . and add makeup into the mix. So after a week of using ZAPZYT's Acne Wash Cleanser my skin is back to glowing and looking healthy. This treatment does use the usual Salicylic acid; therefore I used moisturizer and toner after every use to ensure my skin didn't try out and become flaky. Ew!
ZAPZYT Pore Treatment Gel – The ever useful spot treatment with Salicylic acid by ZAPZYT necessary to do in the really ugly acne spots. The difference between this treatment and others is the inclusion of oil free aloe that helps sooth my sensitive skin. Not only has ZAPZYT's Pore Treatment Gel helped rid my face of uglies overnight, it has helped reduce the size of my pore's, which helps stop acne before it even begins.
Do you want to win ZAPZYT's Acne Wash Cleanser and Pore Treatment Gel?