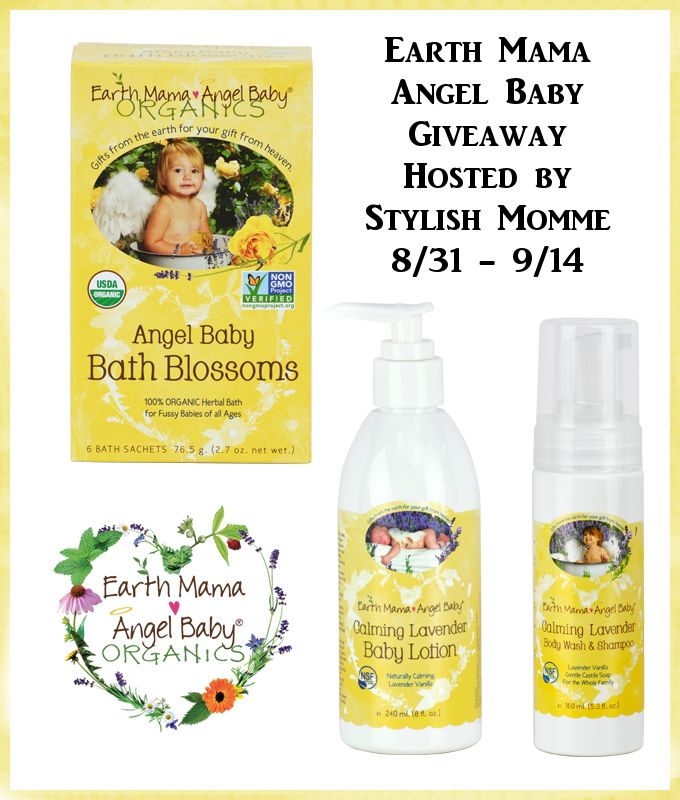 Earth Mama Angel Baby offers a variety of organic products for both mom and baby; whether you're buying for your own family or a gift for a new mom. I had the chance to try out some of their soothing bath products.
Calming Lavender Shampoo & Body Wash & Body Lotion are NOT made from harsh chemicals, synthetic, fragrances, Triclosan, phthalates, parabens or harsh sulfates. What are they made from, you ask? Calendula; an herb used to sooth sensitive skin due to eczema, psoriasis, burns, scrapes and sunburn.
The Angel Baby Bath Blossoms was the perfect addition to a warm soothing bath for my little one. He has been fussy lately and as a result he hasn't be sleeping well. The smell was gentle and pleasant and might have even helped me sleep as well! 😉 The Calming Lavender Shampoo & Body Wash was gentle, soothing, and cleansing. After bathing and drying my little one I used the Calming Lavender Baby Lotion. The Calendula in the lotion is great for soothing my babies skin, especially after a warm bath (which can dry out skin).
Click the link below to nter the giveaway for your chance to win the products mentioned in this post!