*I received one or more products listed below for free in exchange for a review. Regardless all opinions are my own and I only recommend products I feel would benefit my readers.
Angel Dear Teether Blankie Review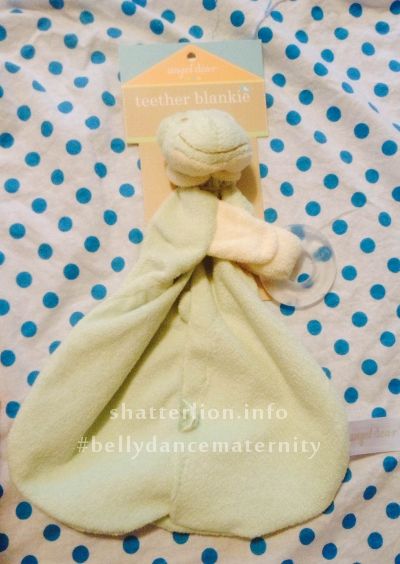 The Angel Dear Teether Blankie is a wonderful toy and soother for my 5 month old son. The material is soft and cuddly – perfect  for my lil' guy. My oldest son was never big on cuddling with soft toys or blankies but my 5 month old will not sleep without something soft to cuddle with. The teether is BPA-free and detachable so that you can easily wash the teether blankie. The teether can also be swapped out for a pacifier or rattle. Click here to view "What's New" at BellyDanceMaternity!
Teether Blankie Word of the Day
Sunday – Angel Dear
Monday – BellyDanceMaternity
Tuesday – Teether Blankie
Wednesday – Drool
Thursday – Smile
Friday –
Saturday – Shatterlion
Enter the giveaway here! It runs from Sep 2nd, 2014 01:00 am CST – Sep 16th, 2014 11:00 pm CST.