I paid a total of $12.50 for this box. Usually it's $25/month. This box is worth $46.70. I'm quite happy with the box, however I can't afford to keep the subscription. In the future, when I do have the money, I'll continue this subscription service. I'm going to give out the codes I received along with my box. They're to use at the sites that sell the products my son received in his box. I'm not sure if they are one-time use or not. I'm not going to use them, so I'll share them.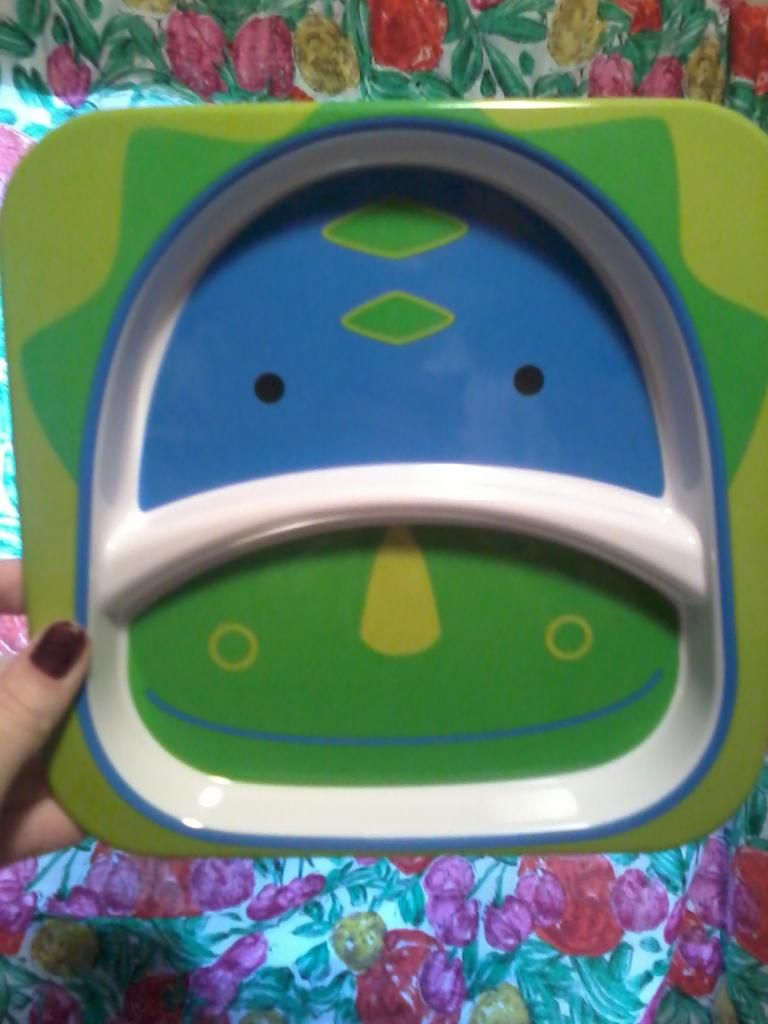 Zoo Plane from Skip Hop – $6 – I love this plate! Dinosaurs, as a theme for my son, has been appealing to me lately. My son loves to be chased, and one of the games he and my partner likes to play is for my son to be chased by "Daddysaurus." My son's newest PJs are the same theme. 🙂 Not only do I like that my son just happened to get the dino theme (there are more than 2 dozen animal themes for this plate), I like that this plate is durable and heavier than other plastics. However, due to what it is made out of (melamine), it is not microwave safe. If you buy one of these plates, or already have one, do not place them in the microwave. Use code CLNOV13 for 25% off any purchase of $30 or more at skiphop.com through 12/16/2013.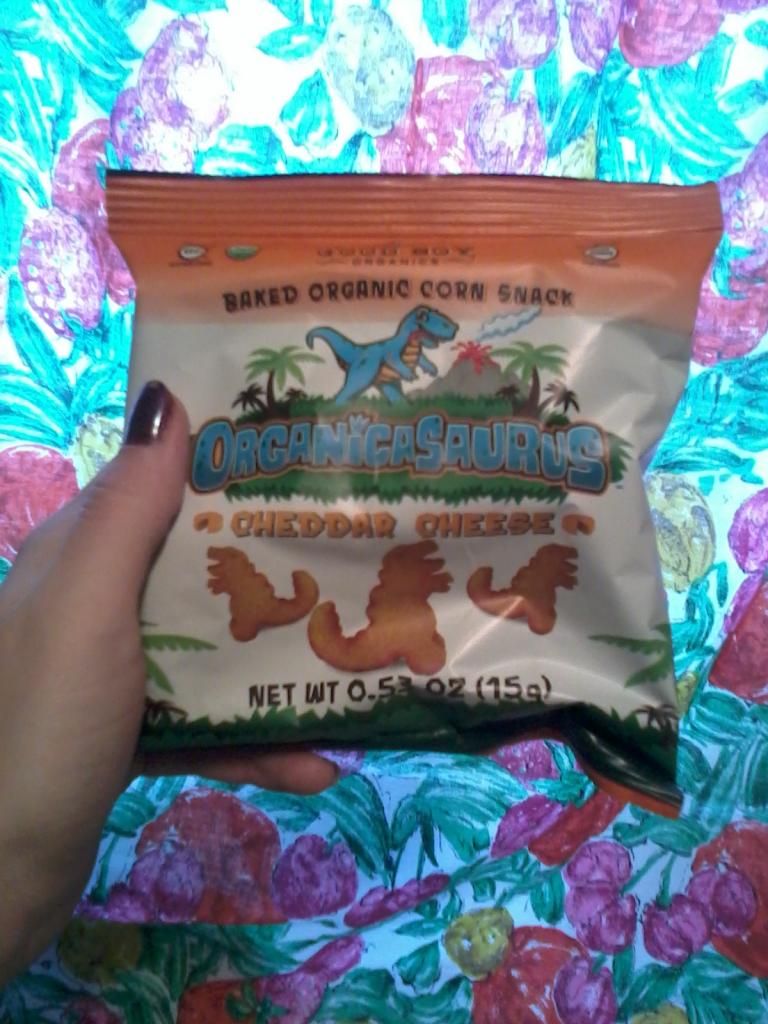 Organicasaurus Baked Organic Corn Snack from Good Boy Organics – About $3.59 on Amazon – More dinosaurs, yay! I'm sure my son will love this snack, he is a big cheese fan, and a big snacker. Being that he is a big snacker, I try to stick to healthy snacks. Snacking on too much junk would ruin his teeth, and he wouldn't get the proper nutrients he needs to grow. This snack is non-GMO, gluten-free, and the "only certified USDA organic cheese puff in America" and free from yucky preservatives. Click here to find out where to buy it in your state.

Lip Comfort from Pur~lisse – $16 – I honestly didn't expect something for me. It's just now starting to get cold here in Texas and my lips are always chapped in the winter, and I like the texture (I don't like lip balms and chap stick that clump), so this is perfect. (Sorry for the bad picture.)Use code CITRUSLANE20 for 20% off at purlisse.com through 12/31/2013.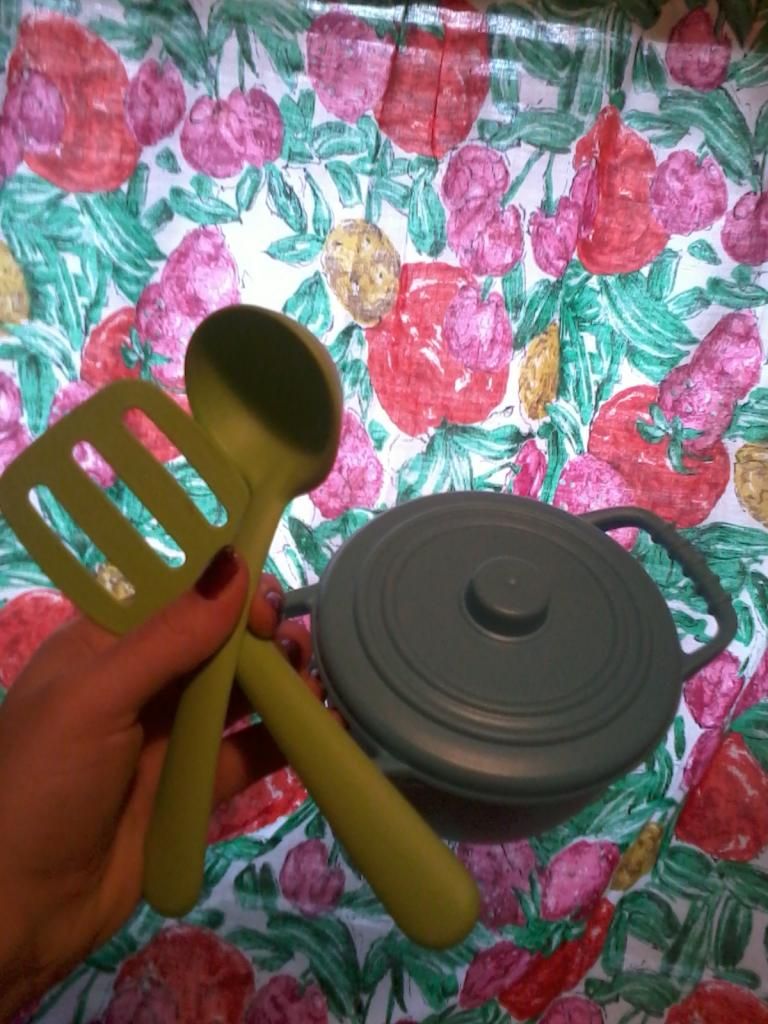 Stock Pot & Utensil Set from Green Toys – $14.16 (the set on Amazon has one extra piece) – My son is always getting into my kitchen drawers and playing with the plastic utensils. Now he has his own! He has played with this set every day since he opened his Citrus Lane Box. Use code CLHOLIDAY13GT for 10% off at shop.greentoys.com through 1/15/2014.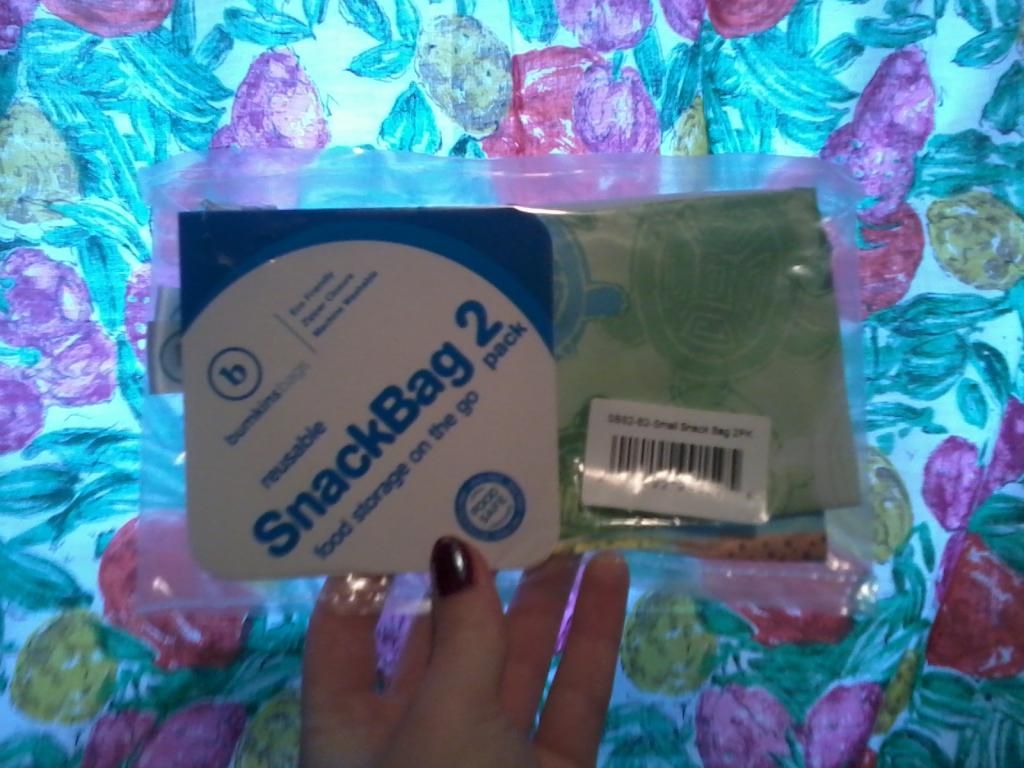 Reusable Snack Bags from Bumkins – $6.95 – Save money by reusing these and be eco-friendly by not tossing out one-time use plastic bags. Sounds good to me! The reusable bags are easy to clean in the sink, and are also machine washable. Use code CITRUSLANE13 for 35% off at bumbkins.com through 12/31/2013.
Disclosure: I was not compensated in any way for this review. This post contains my own thoughts and opinions.